Biography
 Jennifer Gammill is a Hampton Roads Performing Artist 
Vocalist, Pianist, Flautist and Songwriter
Teaching Artist and Performer for Arts for Learning
Member of the Deloreans 80's Band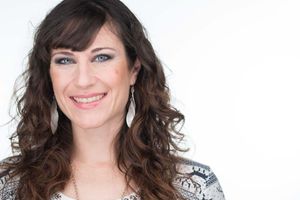 Jennifer has graced the stages of Hampton Roads for the past 17 years, performing as a vocalist with the Doorway Singers, flautist with Celtica, a soloist with Beach Street USA/Live! on Atlantic, and a regular jazz performer at Gershwin's restaurant. Trained in the classical tradition, Jennifer's journey has taken her through contemporary worship music, singer-songwriter, and jazz, winning the 2019 Veer award in the jazz category for Heart, Soul & Fire, a phenomenal album combining jazz and singer-songwriter sensibilities. She developed her own solo program which incorporates piano, flute, and voice, beatboxing and looping, and in 2020 she became a member of the renowned Deloreans 80's Band.
Notable venues include the 2021 Tastebreakers Music Festival, Sandler Center's Pour & Explore 2020, Havana Nights Jazz Club, Port Warwick Jazz on the Square series, Winter Blues Jazz Fest, Town Center of Virginia Beach, the Cabin Fever series, as a soloist with the Jae Sinnett Trio, and at Varia in Norfolk and the renovated Cavalier Hotel on the Virginia Beach Oceanfront. 
A resident of Virginia Beach, Jennifer takes care of her three wonderful children and enjoys baking and reading a good fantasy novel.