Playlist: 
Justin Kauflin
"Maybe This Year," my original Christmas song
Not sure what to bake for your kids' teachers, coworkers, or others for whom you would like to give a small gift? Search no more. Our family's caramel corn recipe is the perfect solution. 
I remember many a holiday night boiling the caramel, baking, and stirring batch after batch of caramel corn, because that was the gift we would give to all our friends and teachers every Christmas. (We also used to make peanut brittle, but I haven't made that in a long time).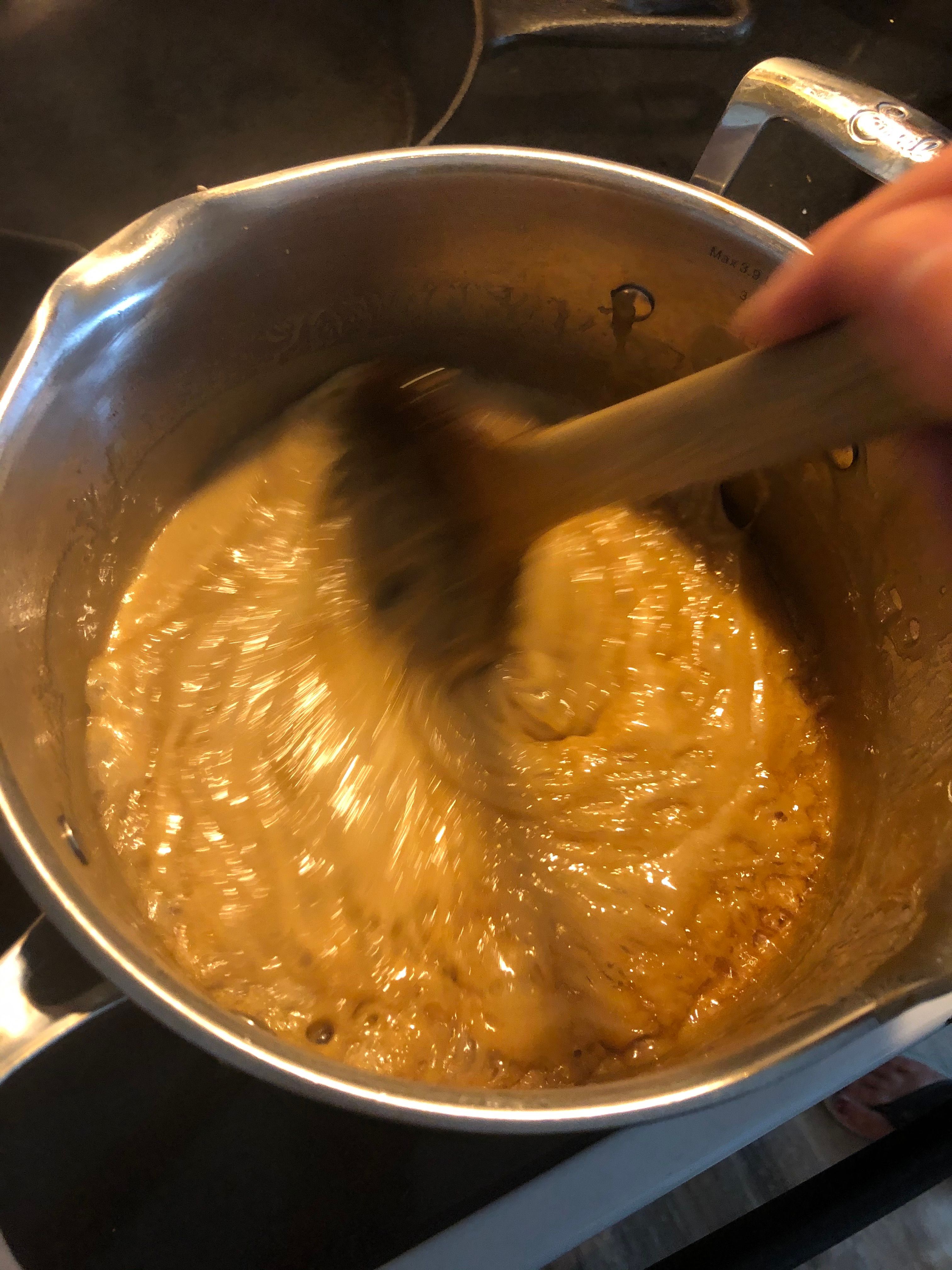 This stuff will melt in your mouth, while maintaining a salty-sweet crunch….and it is oh, so addictive. Most things I can make myself resist at some point, but this one is especially hard. Hence why it is largely reserved for the holidays, because who doesn't need to gain an extra few pounds? Bwahahahaha. Trust me, though, the moment your taste buds sing it will be worth it, and you can give small amounts to everyone else and they will love it, and keep a portion for yourself. I won't tell if you won't.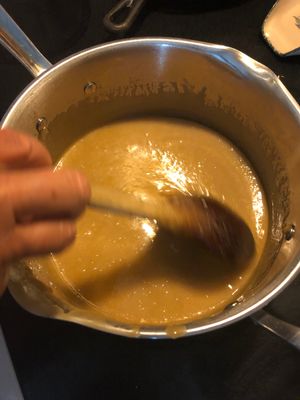 Mom and I made it a few weeks ago for Thanksgiving, since most of my family came here, so I snapped photos of our process….I enjoyed my fair share while we were making it (hey, I ran a 10K Thanksgiving morning!), and then watched once we joined up with the rest of the family as literally the entire remaining 6 quart tray steadily diminished throughout the afternoon and evening. What can I say? A winner is a winner! 
 
Baked Caramel Corn 
6 qt popped corn (this can be done on the stove or in an air popper) 
1 cup (2 sticks) butter 
2 cups packed brown sugar 
1/2 cup corn syrup (aka Karo) 
1 tsp salt 
1/2 tsp baking soda 
1 tsp vanilla 
This recipe easily doubles. When making for a large group or to parcel out for gifts, we usually double it. Just make sure your pot is large, because the baking soda and vanilla will cause the mixture to puff up.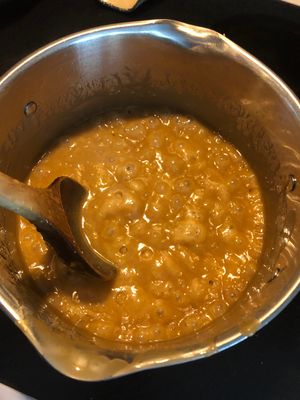 Melt butter in large pot; stir in brown sugar, corn syrup, and salt. Bring to a boil, stirring 5 minutes. Remove from heat and stir in baking soda, then vanilla. Gradually pour over popped corn, mixing well. (This will sink and stick to the bottom of your tins/pan, so make sure you scrape it up and cover the popcorn as best you can.)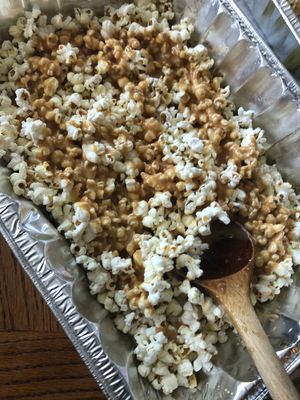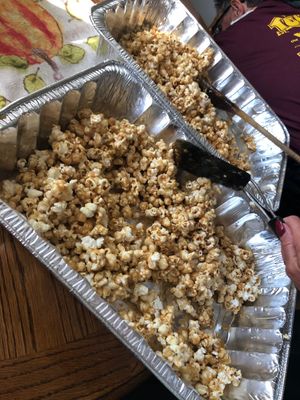 Bake in 250º oven for 45 minutes, stirring every 15. Remove from oven; cool complete and break apart. Serve and enjoy!
Delicious, melt-in-your-mouth, homemade caramel corn!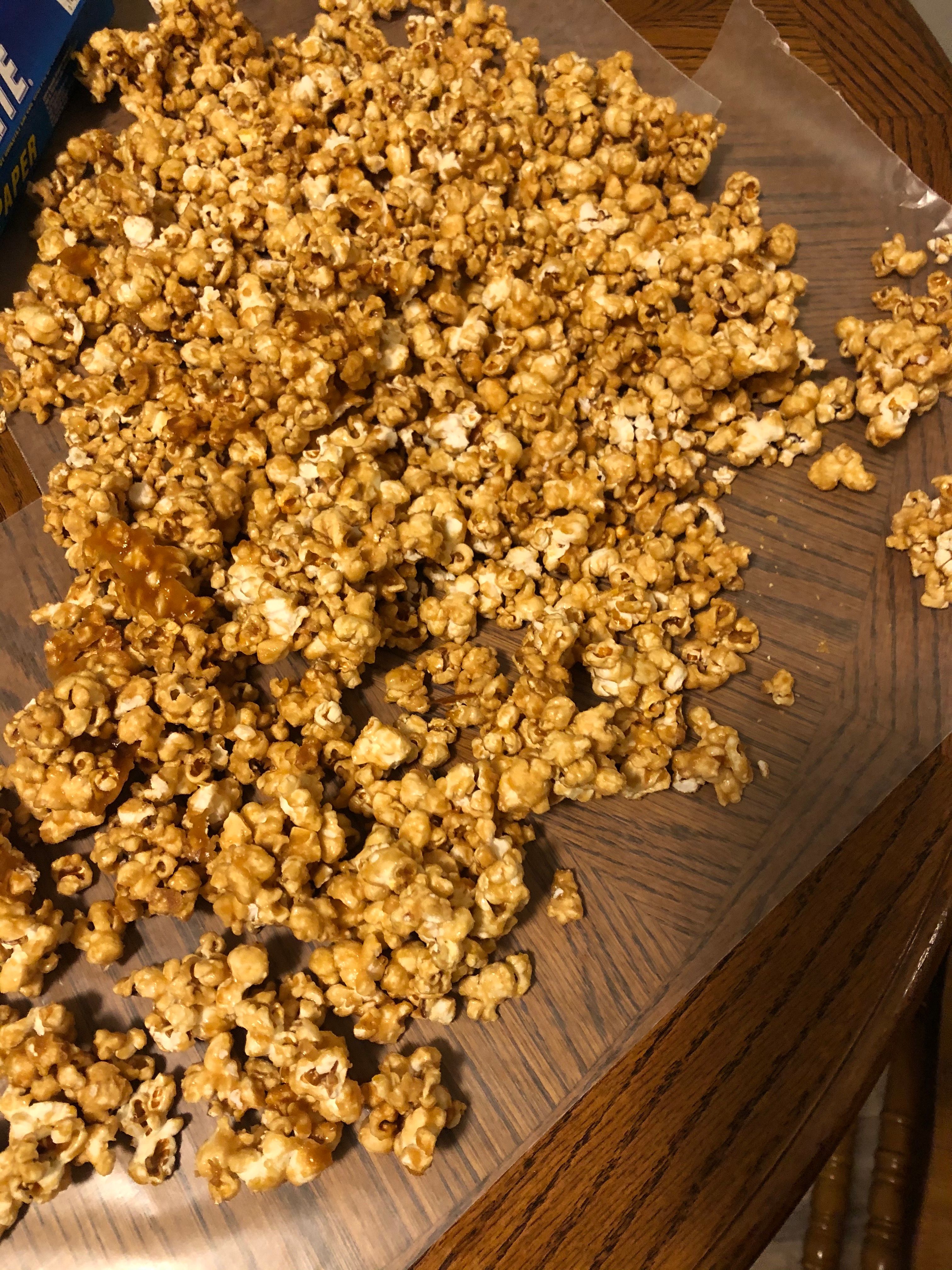 This week I'm pairing it with Justin Kauflin's new Christmas album, Christmas Candy. It is absolutely delightful - his precision, harmony, and voicing are exquisite, and this solo jazz piano album will melt your soul just like this caramel corn will. 
While you're at it, check out my original Christmas song "Maybe This Year," a song about finding real love...perhaps this year under the Christmas tree.  
Merry Christmas to all!!  :)