Almost a year of news to catch up on....
In 2018, I've been booked for 11 Ella Fitzgerald shows, and I've had an absolute blast teaching kids about her legacy and performing her music. I've had great response from kids and teachers and hope to market it to 2nd and 3rd grade this coming year! Also in the works is a new program with flute and drums.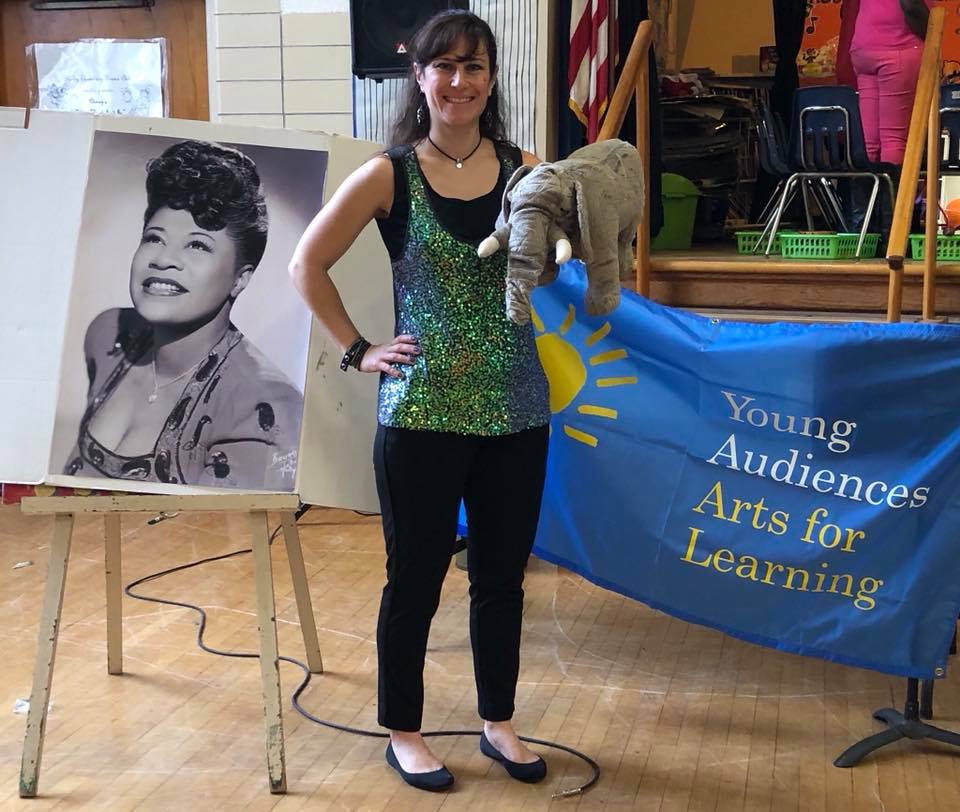 Young Audiences has also had me in a few unique residencies, one focusing on the military child, with a series of after-school workshops focused on storytelling, movement, and song; mine was the song part, and as a group, we wrote a fun song about unicorns. This residency has the potential for more bookings in the coming years, and I also may present our results with a fellow Young Audiences artist at YAV's Inspiring Teachers Conference this summer!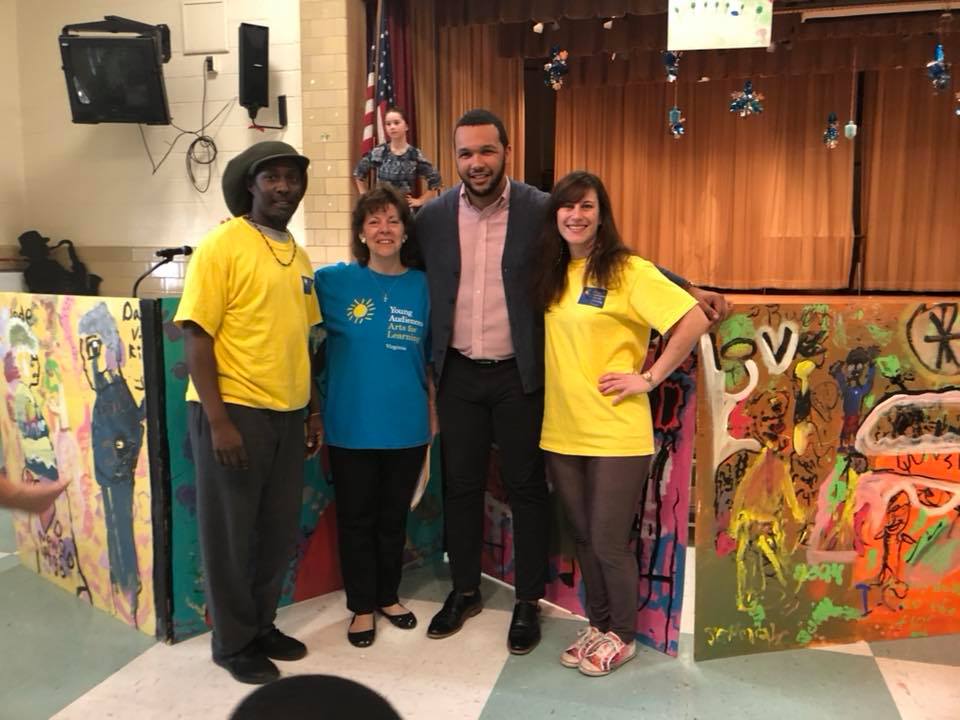 On April 16 I begin a residency in Norfolk middle schools with my co-teacher Manaah Blackwell, with whom I have had the pleasure working with on several Young Audiences events. We will be teaching about Romare Bearden and how strongly his work was influenced by jazz, and how he used jazz musicians as the subject of several of his works. Using those principles, I will play jazz music from the Harlem Renaissance period and following, while the students collage new works of art, to be displayed at MacArthur Mall at the end of May! I'm thrilled to be a part of this and can't wait to inspire and interact with the young artists.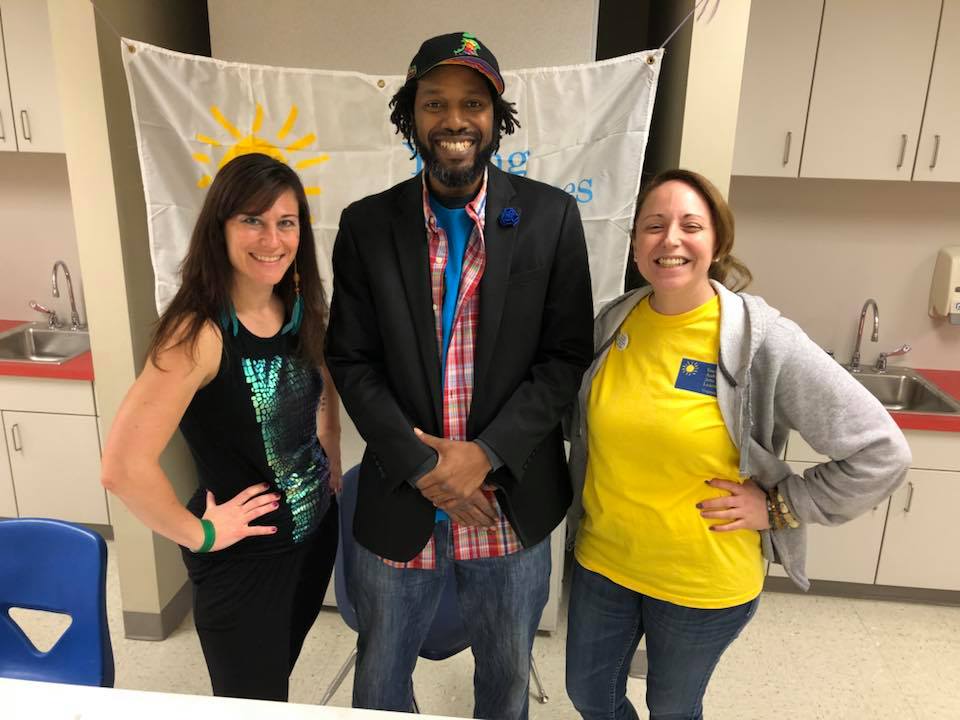 This is a lot of Young Audience news (they're keeping me daytime-employed!), but I've also joined Artsong Trio this year, and we perform a program about friendship with myself and my good friend Kerri Hardwick on vocals and Allen Decipulo on piano. I continue to perform with American Jazz Ensemble also, and we've had a few bookings this year.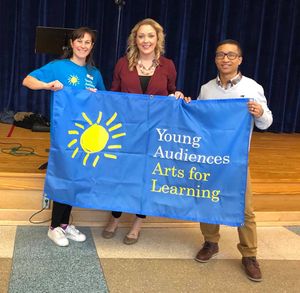 Performance-wise, I've had the privilege of branching out to Varia, the new wine bar/restaurant at the Main (Hilton) in Norfolk, at the brand-new Cavalier, reimagined for 2018 but still holding the classic charm of the original Cav. For these gigs I have been performing with my friend Carl Olson, a fine piano player with a great stride piano, soulful feel, and ear. We hope to book more of these gigs as the year goes on.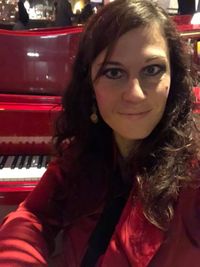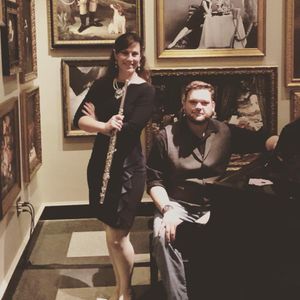 I still perform several times a month at Gershwin's, which has come under new ownership, and was a win-win for the previous and the new.
My original songs that I wrote about in my last post are FINALLY getting recorded this spring and summer. My teacher has urged me to be patient (not in my nature!!) to get the songs exactly where they need to be, have everything charted out, not just in music software, but who plays what, the feel and tempo of each song, and demos of each. In reward for my patience, however, I get to have my dream band for my rhythm section: Allan Farnham, smokin' jazz piano player, Jae Sinnett (my hero!) on drums, and Terry Burrell on bass. Basically it is Jae Sinnett's trio, and as he is helping me produce the album, he suggested and was able to pull in these players. It's been a blessing working so closely with him and becoming great friends through it. 
My first studio dates are May 14 and 15, and I am starting a GoFundMe campaign! https://www.gofundme.com/heart-soul-amp-fire You can contribute to recording costs, studio time expenses, mixing and editing costs, and duplication and distribution. I am so excited about this album, as it puts me on the map as a singer-songwriter/jazz artist, and it has the potential to be distributed to many rewarding outlets! 
I appreciate your support as I slowly climb this ladder of being a great musician, building my career, and being the best person I can be....cheers to great music ahead!!